Small Groups focused on Mental & Physical Training + Computer Science
INCREASE your child's:
Mind-Body Fitness
Discipline & Following Directions
Self–Confidence & Self–Esteem
Social & Communication Skills
Attention & Concentration
Courage & Leadership
Self-Control & Stress Tolerance
Strength & Flexibility
Basic computer skills
Computer science fundamentals

Active kids are healthy and focused kids. Modern day kids need to exercise more and focus more. Most of them need at least an hour of physical activity every day. We all know that regular exercise benefits children in numerous ways.
More than just "exercise" this program focuses on the power of the mind. Each session involves mental training, physical fitness, and computer science lessons to enhance your child's performance in school, home, and sport.
Mental Training exercises include:
Attention training
Goal setting
Visualization
Meditation
Breathwork
Physical fitness
Computer science
NEW to Super Kids…
Computer Science
High Tech Skills for Modern Day Kids in a High Tech World
Modern day kids are exposed to high levels of technology every day and have the potential to thrive when technology is used as a learning tool. However, many kids do not practice the optimal use of computers and are either excessive users or inappropriate users. When learned and used properly, computers can offer endless opportunities to increase learning and career readiness for the modern day job market.
More than just understanding gaming, this program focused on the foundations of computer science. The curriculum is derived from the World renowned website www.Code.org which explains that computer science opens more doors for students than any other discipline in today's job market. Learning even the basics will help students in virtually any career—from architecture to zoology. Just as schools teach students how to dissect a frog, or how electricity works, it's important for every 21st century student to have a chance to "dissect an app," or learn how the Internet works, and operate computers.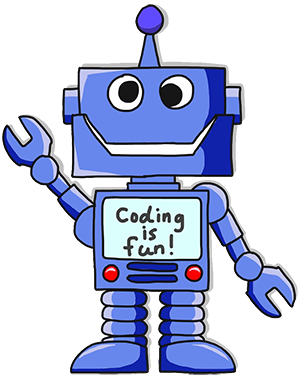 Fundamentals of computer science & technology includes:
Sequences
Loops and events
Meaningful collaboration with others
Problem-solving and perseverance techniques
Internet safety
Conditionals
Algorithms
Binary code
Debugging
Societal impacts of computing
The Super KIDS Group is a specialized group developed by Clinical and Sport Psychologist Dr. Steven Hannant ("Dr. Steve"). Dr. Steve has been running groups for over ten years; these groups have included fitness groups, athlete training groups, and group therapy. Dr. Steve has experience working with top-level athletes, fitness enthusiasts, and the severe psychiatric population. He has facilitated groups in fitness centers, gyms, psychiatric hospitals, nursing homes, and outpatient clinics. Dr. Steve has worked with all ages including seniors, adults, teenagers, children, and those with special needs.
Over the years Dr. Steve has realized that physical training alone was not enough and that most people's weaknesses were a result of lacking mental strength. This realization led to the development of his Mental Training Program for athletes, fitness enthusiasts, and students.
Dr. Steve also noticed that while working with children therapeutically at outpatient treatment centers, mental training alone was also not enough, and that most kids need more proper physical exercise. In addition, Dr. Steve has observed that the modern day kid spends a tremendous amount of time using technology either inappropriately or excessively. Dr. Steve has found that most children love computers and/or gaming, but they understandvery little about the technology they are using, except of how to play video games.
The Super KIDS Group is the result of the combination of these three Keys to Success…
Teach the Mind
Train the Body
Learn the Technology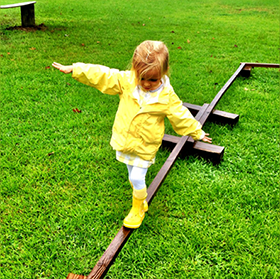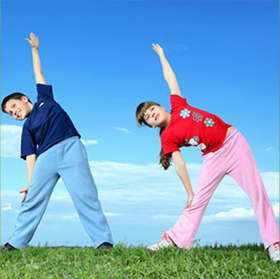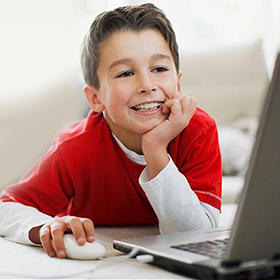 Steven N. Hannant, PsyD.
Clinical & Sport Psychologist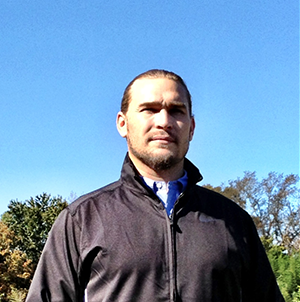 Steven N. Hannant, Psy.D., known as "Dr. Steve," is a Sport and Clinical Psychologist. Dr. Steve excels at helping people learn how to use the power of the mind to successfully improve their lives and achieve Peak Performance. His doctoral dissertation and research study was with elite Mixed Martial Artists (MMA), titled Mental Preparation of Elite Athletes: A Qualitative Study. The athletes that participated in the study have competed in the largest MMA organizations in the world including the Ultimate Fighting Championship (UFC).
In 2011 Dr. Steve published his first book, The Elite Mind of Mixed Martial Artists – Mental Preparation For Success In All Sports And Life. As an expert in the mental health field and sport psychology, Dr. Steve has developed the Mental Training Program. The Mental Training Program was created with the intent of making mental training systematic and mainstream. In 2012, his second book was published. Check out the newest book, Mental Training Program: 35-Day Challenge.
Regan Lee Hannant, MSW, LCSW.
Child & Adolescent Therapist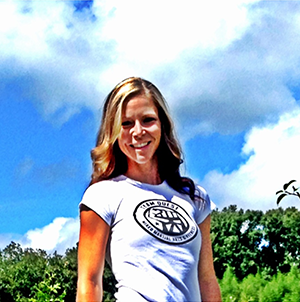 Regan Lee Hannant is an experienced Licensed Clinical Social Worker specializing in treatment for children and adolescence. In addition, she has an extensive background of working with individuals with severe psychiatric illnesses and substance abuse issues. Regan spent several years working in both individual and group settings at a local psychiatric hospital and then set forth to work with children in a community setting as supervisor of an Intensive In Home program in addition to providing individual and family therapy. Regan is proficient in building rapport and positive relationships with kids, therefore creating a healthy environment for learning skills and making change.
Regan attended school locally at Charles B. Aycock where she was active in sports and received both her undergraduate degree and Master's degree in Social Work at East Carolina University. She has much interest in creating a healthy lifestyle for herself and family and recently began implementing the first KidsWOD group at her daughter's elementary school. She engages in local 5 and 10 K runs and is looking to expand in the upcoming years to include half marathons. Regan also involves her family in fitness routines daily and has been successful in having her daughters participate in several runs themselves, setting up a path of fitness for them to follow. This is a goal not only for her own family but in planting seeds for the future with children she works with in the healthy lifestyle arena.
Jade Woodard
ECU Cheerleader & Fitness Instructor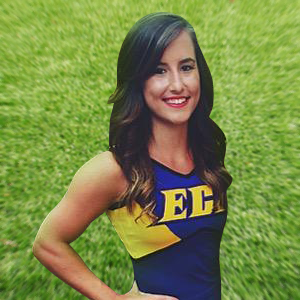 Jade Woodard is an aspiring clinical social worker that will be obtaining a bachelor's degree in social work in May of 2016 at East Carolina University. Upon graduation she will attend ECU's Graduate School of Social Work where she will obtain her MSW degree, which will ultimately lead her in being a licensed clinical social worker.
Jade has been an active member of ECU's cheerleading team for the past four years. She has participated in rigorous practices and weight training workouts to promote her role as a student athlete. Jade has been active in fitness for the past eight years and incorporates daily fitness exercise into her everyday life. She participates in local 5 and 10 k runs and incorporates cross fit workouts into her exercise routine. Jade has a personal focus on health and fitness and feels that it is important to promote mind and body health.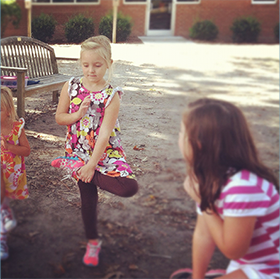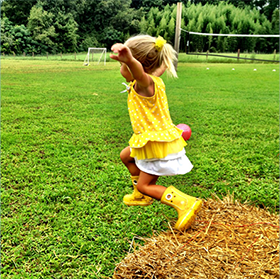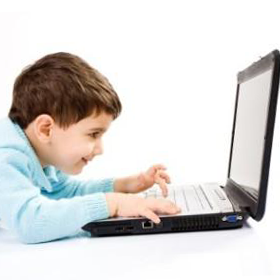 Groups are located at our Clayton office and currently operates on select Saturdays only for children ages 6-12 (there are age exceptions for select cases, call for details).
Clayton Private Practice
105 S. Ellington St.
Clayton, NC. 27520
Space is limited, please contact our office @ +1 (919) 243-0454 to reserve a spot for your child.
PLEASE make sure all new client paperwork is completed before attending any groups.
Check www.ClaytonPrivatePractice.com for directions and information on our agency, services, and clinicians.


1-HOUR BLOCK
$40/hr
---
Pay $40 for 1-HOUR BLOCK

3-HOUR BLOCK
$40/hr

$33.33/hr
---
Pay $100 for 3-HOUR BLOCK

2-HOUR BLOCK
$40/hr

$37.50/hr
---
Pay $75 for 2-HOUR BLOCK
My child is not very active, will the Super KIDS Group group be too hard?
The group is designed for kids of all fitness level and the focus is on mind-body wellbeing, not at being the best at exercise.
What types of exercises will my child be doing?
The Super KIDS Group is a mind-body fitness program that will incorporate age-specific activities and exercises. Focused on discipline, teamwork, self-esteem, focus, balance, flexibility, agility, endurance, and strength. This program allows each child to progress at his or her own rate; however, having FUN is central to how that is accomplished. The goal is to leave your child with a positive view of mind and body exercise and a desire to continue to do it in the future. The exercises will incorporate skill building with behavior modification and other fun activities so that your child will enjoy their group experience.
How will the Super KIDS Group group help my child?
The group is a creation from the Mental Training Program that is based on research and experience. Focused where most programs fail, the program addresses the crucial issue of how the mind impacts performance. The Mental Training Program principals and exercises are built into the structured Super KIDS Group and aim to help children increase mental and physical strength.
The Super KIDS Group utilizes the legendary Coach John Wooden Pyramid of Success which teaches children how to achieve their personal best in life.
The Super KIDS Group is great for children of all ages no matter their athletic ability or interest. The program can help anyone learn to better use the power of their own mind to be more successful.