How can mental training help you?
The mind impacts well-being, physical training, dieting, and ultimately peak performance. Increase your mental strength and you will be more successful.
As an expert in sport psychology and clinical psychology Dr. Steve has developed the Mental Training Program (MTP) based on research and experience.
Mental Training can be applied to every Sport and life-style
Mental Training can be integrated into already existing training regimens
Mental Training is used in practice, pre-competition and competition
Mental Training is used in-season and off-season
Mental Training is a way of life
Mental Training separates the best from the rest
Champion Mindset by 7x Mr. Olympian & International Success Story
What is a Sport Psychologist?
Athletes often want to enhance their performance…
Many athletes seek help from Sport psychologists to enhance their mental skills, achieve peak performance and improve their quality of life.
Enhance performance. Mental tools, such as visualization, self-talk and relaxation techniques, can help athletes overcome obstacles and achieve their full potential.
Cope with the pressures of competition. Sport psychologists can help athletes at all levels deal with pressure from fans, parents, coaches or even their own expectations.
Recover from injuries. After an injury, athletes may need help tolerating pain, discontinuing medication, adhering to their physical therapy regimens or adjusting to being sidelined.
Athletes may need help with a problem…
Some athletes seek help from a sport psychologist when they have a problem. They might experience increased anxiety or lose focus during competition and have trouble performing at key moments during a game. They might have trouble managing their anger, emotions or personality. Depression and motivation may be an issue that negatively impacts training and performance. Substance abuse is another problem that may need to be addressed and a Sport Psychologist can offer an alternative treatment option versus traditional therapy. Athletes may also experience problems off the field within their own family and personal lives, and again Sports Psychologists can offer an alternative treatment option versus traditional therapy.
Sports psychology can even help people off the playing field…
Business Executives and Corporations often seek the help of a Sport Psychologist to enhance Peak Performance and instill Team Building. The same strategies that sport psychologists teach athletes – mental discipline, focus, relaxation techniques, mental rehearsals and cognitive restructuring, for example – are also useful in the workplace and other settings.
Are you ready?
Proud Member of AASP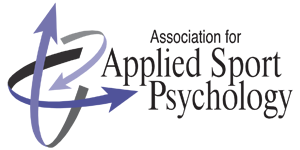 Website Legal Disclaimer
Although Psychological Mobile Services, PA. has made every effort to ensure the contents of this site are correct and complete, Psychological Mobile Services, PA. cannot be responsible for the accuracy of information contained herein. For the most current information available from Psychological Mobile Services, PA. (only including updates made to date), please contact Customer Service using the telephone number located on the Contact page.
Links to various other Websites from this site are provided for your convenience only and do not constitute or imply endorsement by Psychological Mobile Services, PA. of these sites, any products or services described on these sites, or of any other material contained therein. Psychological Mobile Services, PA. disclaims responsibility for their content and accuracy.
Information on this Website may contain inaccuracies or errors. Information may be changed or updated without notice. Psychological Mobile Services, PA. only provides periodic updates to this site; therefore any information presented may be out of date.