What Great

Leaders

Say About Great

Leaders
By: Dr Steve @SportsShrink
"Leadership is the capacity to transform vision into reality."
~ Warren G. Bennis
What is a leader?
Leadership is an activity by which a person empowers others to achieve a common goal. Leaders are able to do this by applying their leadership knowledge and skills. While leadership is regarded as a learned talent, the abilities of the leader can be influenced by their attributes or traits, such as beliefs, values, ethics, and character. Knowledge and skills contribute directly to one's leadership ability, while the other qualities give the leader certain characteristics that make them exceptional.
What does it take to be an
Ultimate Human Leader

?

When discussing great leadership and what is required to be an "Ultimate Human Leader" it is best to simply ask some of the great leaders living today. The individuals chosen for this blog series on leadership have proved to excel as "Ultimate Human Leaders." Each of the interviewees is highly regarded in their field as being the best at what they do. Welcome…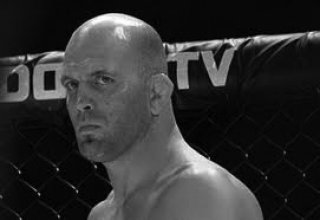 Master Coach Matt Lindland aka "The Law" is a former Olympic Greco-Roman Wrestling silver medalist (2000), five time USA wrestling champion, NCAA champion, and is listed in the wrestling hall of fame. Following his wrestling career he became a professional Mixed Martial Artist (MMA) and developed the legendary style of fighting called "Dirty Boxing." Matt Lindland has competed professionally for over a decade for numerous organizations including the UFC and has been ranked as high as #1 in the world in the middleweight class. Matt Lindland has fought and coached all over the World and is highly regarded as one of the greatest fighters and coaches in the World.
Master Coach Matt Lindland is the founder and owner of Team Quest with locations Worldwide where he currently trains and coaches top level fighters. Coach Lindland is an active outdoorsmen and is a member of the Oregon Rafting Team and competes on a regular basis. "The Law" is also active politically and a film titled "Fighting Politics," was filmed documenting Matt's career.
Ultimate Leadership
10 Q&A's

with the

Master Coach

@MattLindland
Q: Which is most important in a leader?
A: The vision
Q: When faced with two equally-qualified leaders, how do you determine whom takes the Captain position?
A: Whom ever is most respected by his teammates.
Q: What is one characteristic that you believe every leader should possess?
A: Passion.
Q: What is the biggest challenge facing leaders today?
A: Prioritizing and time management.
Q: What is one mistake you witness leaders making more frequently than others?
A: You could have the best systems in place and with the wrong leader the organization will fail. Not making a stand or decision and standing behind that decision.
Q: What is the one behavior or trait that you have seen derail more leaders' careers?
A: Not accepting responsibilities and the buck stops here attitude.
Q: What advice would you give someone going into a leadership position for the first time?
A: Have a vision and purpose. Be willing to prepare training, planning. Be a performer when it comes time to execute. Lead because you love and want to serve others.
Q: What do you like to ask other leaders when you get the chance?
A: Spending time together allows you to get to know what kind of person you are dealing with and conversations just flow out and the relationship builds.
Q: Who do you believe is the greatest leader of our time as a human race?
A: Jesus, everything he did was because he loved people. He died to save his followers. If I had to go with a more recent example, I would say Dwight D. Eisenhower. He was a great leader who worked hard, trained hard, fought hard, and planned well. He was a great leader and a role model for all generations.
Q: Name one word that best describes the greatest leader?
A: Vision.
Master Coach Matt Lindland's Team Quest upholds the following core beliefs:
Be responsible. For yourself, the buck stops here with your attitude. It's not your coaches, your trainer's, your teammate's responsibility, it's yours. If you are an elite athlete, you are responsible.
Be professional. Arrive on time. Actually be early. And be prepared for the activity.
Be the best. Get better every day at what you do. Is there any area you want to make improvements on? Then do it. Do you have a weakness that needs to be a strength? Then put in the extra time.
Be humble. Talk less. Listen more. Ask question and seek answers, and then listen.
Be proactive. Do not be reactive. Respond and initiate before being told to or asked to by your coaches or teammates. Communication is key.
Be focused. When it's time to make it happen, discipline yourself to do what it takes. There is no sense in doing anything if you are not completely focused on the task, training or competing.
Be trustworthy. Your word is your bond. And your reputation. Honesty always trumps.
Be optimistic. See the best in others and in opportunities.
Be curious. Learn constantly. Read everything you can. Ask questions. Add to your information quotient daily.
Be passionate. Love what you do. Do what you love. If this is not what you absolutely love to do find something else, this sport is way too hard if you don't love it and all the hard work that comes along with it.
Check out Master Coach Matt Lindland's Team Quest